Geocaching trip
A quick geocaching trip seemed to be in order this weekend to grab the new souvenir that was released for palindrome day.
To get the souvenir, only a single geocache was needed, and that was initially all I decided to head out to get, but as I planned it, I ended up thinking I could do a nice loop and get more than just a single cache. It would also be a chance to get out and explore the local area by bike, so that's what I did.
My geocaching toolkit managed to fit quite nicely on to my bike.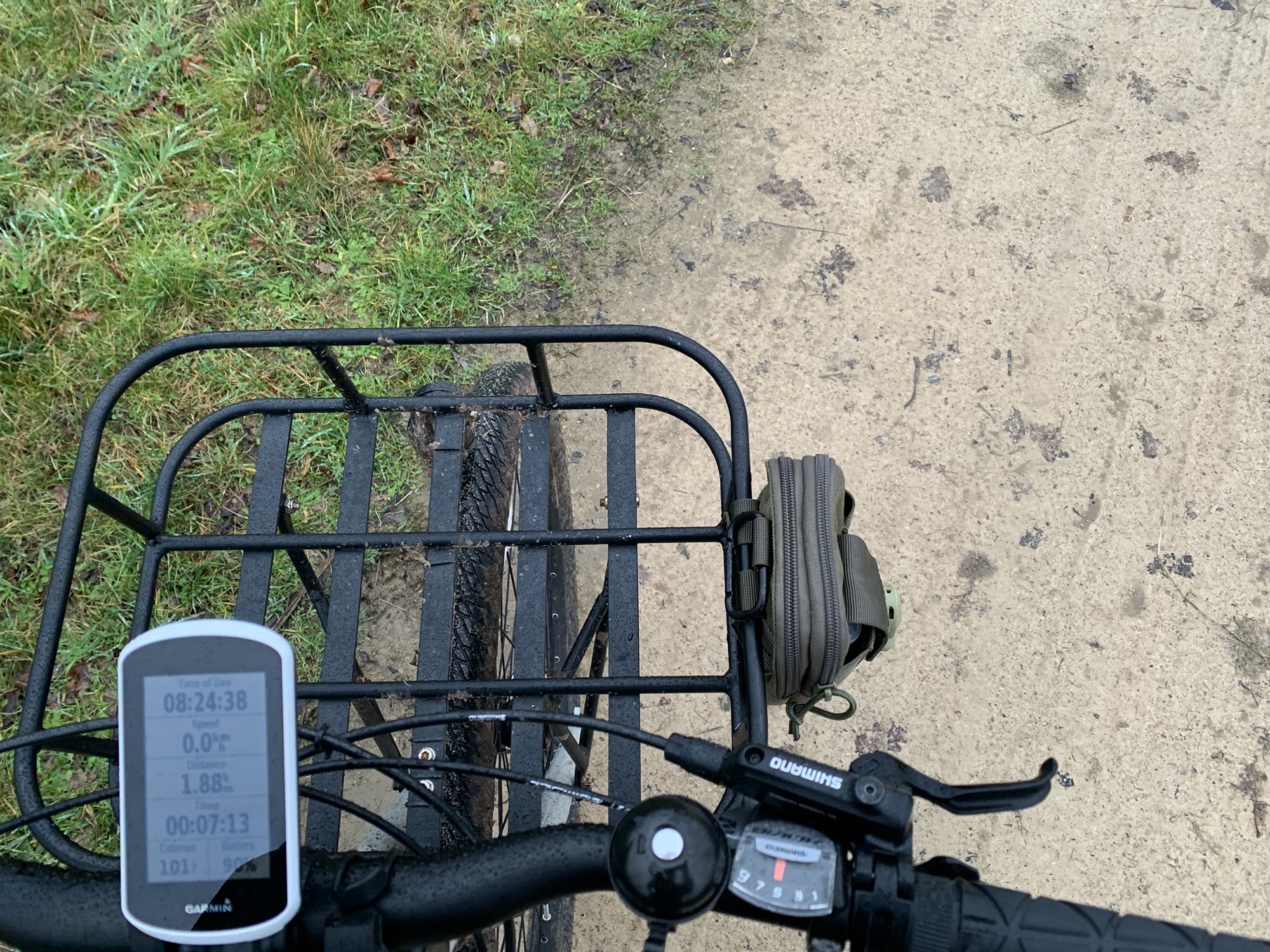 The only downside to the current cockpit layout as shown is that the Garmin Edge Explore has no support for geocaching itself, so I had to take another GPS with me (in this instance, I just took my phone as I wasn't expecting to be out for hours).
Well it all seemed to work quite well! The only downside was the weather which wasn't great but I did manage to clear out a good few - and I was able to get the mystery cache that I'd set out to get, so that was worth the rain and mud!
I got home, very muddy, but with 13 caches under my belt for the two hour ride which I thought was a good haul. There were a good mix of caches - with two getting a favourite point -GC8EHCH - Singin' in the rain and GC6A9C6 - Creosote and Knockin' Pins.
I managed to get myself the souvenir as well, so mission accomplished! Overall, it was good to get out and explore the local area, as well as get some geocaches. The bike worked well, allowing me to get to the caches quicker, as I'd have not been able to get to as many as I did without it (in the same time frame). It was rarely in the way of getting the caches and at times it was helpful to access caches without raising the suspicions of the muggles!